19 Wood Crafts for Your Rustic Home
These rustic craft ideas are certain to give your home that perfect atmosphere that you've been looking for.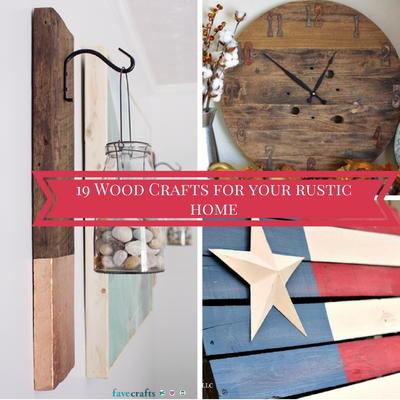 If you're looking to create more of a rustic feel to your home, wood crafts are some of the absolute best projects to achieve that beautiful country home effect. In 19 Wood Crafts for Your Rustic Home, we've compiled an incredible assortment of rustic craft ideas that will help you capture that amazing atmosphere. These wood craft projects come in all shapes and sizes. There are simple and small crafts that you can put together in a few hours or less, and there are bigger projects that may take more than an evening to build. Big or small, all of these wood craft projects create that satisfying rustic feel. These crafts look fantastic, too!

As an added bonus, we've compiled a collection of wood craft Christmas decorations. These decorations are perfect for capturing that same country home energy for the holiday season. With the added Christmas category, you'll be able to maintain that rustic atmosphere all year round! 
Table of Contents
Incredible Pallet Wood Crafts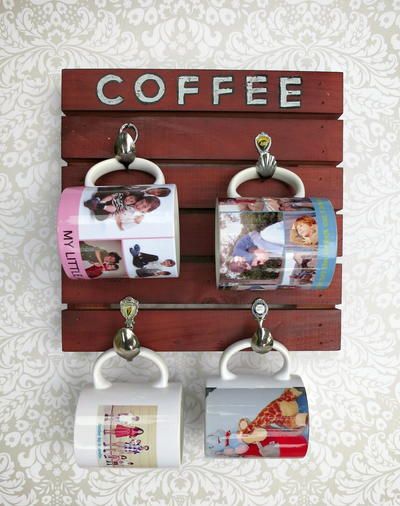 Pallets are wonderful materials for wood crafts. Whether you're an advocate for green crafting or just an enthusiast for pallets, these materials can be transformed into many amazing things. This collection of pallet projects features everything from coasters to stunning wall displays. The Coffee Mug Pallet Craft, for example, is a jaw-dropping display of the amazing ideas that pallets can bring to life. It's cute, rustic, and so much fun to look at, and it would look great at home or adorning the wall of a family diner. The Rustic American Flag Pallet is another colorful and patriotic example of the beautiful versatility these tools capture. Even though both of these wood crafts share the same source material, they are unique and very different from one another. The many uses of pallets are in full swing with these examples and more in the list below!
Exciting and Unexpected Wood Crafts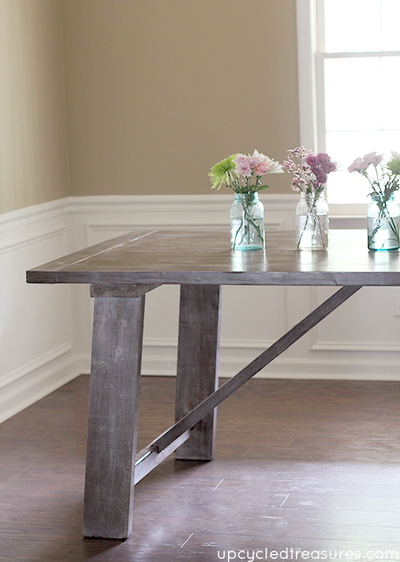 This collection of wood craft ideas is surprising, unbelievable, and phenomenal! These wood crafts feature some of the best and brightest ideas for capturing that rustic feel. Though some of these crafts, like the Dried Flower Coasters, come in small packages, they're some of the most beautiful projects you'll find. Look at how creative you can get with some dried flowers and a few slices of wood. This particular wood craft is astounding, and it's one of the most eye-catching DYI coaster projects we've had the pleasure of laying our eyes upon. The West Elm-Inspired Rustic Dining Room Table, like the others in this list, is another exciting and unexpected craft. This table features a design and a look that strongly lends itself to that rustic feel. Even better, this craft is vastly cheaper than buying a new table, and it will definitely carry more of that country home charm when you have the satisfaction of making it yourself. 
Incredible Wood Craft Christmas Decorations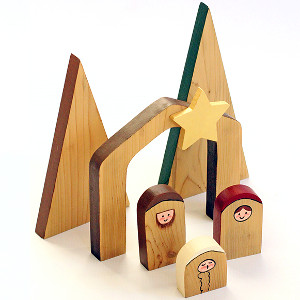 When it comes time to deck the house with Christmas decorations, the atmosphere and feel of our living room can sometimes get lost in the holiday cheer. It's disappointing because we've worked so hard to get everything just right, and here comes the holiday season to encroach on our picturesque decor. The holidays are delightful, but sometimes we want to have the best of both worlds. With this Incredible Wood Craft Christmas Decorations list, we can have the joy of celebrating Christmas and maintaining that perfect rustic look to our living spaces. These wood craft ideas are creative, fun, and even a little nostalgic for a simpler time. The best part is that they all have that country look that we love so much! 
Your Recently Viewed Projects
Join our community of 5 million crafters!
Get free craft projects, exclusive partner offers, and more.
Thank You for Signing Up!
There was an issue signing you up. Please check your email address, and try again.