How to Tie Dye: 10 Tie Dye Instructions & Techniques free eBook
How to Tie Dye: 10 Tie Dye Instructions & Techniques free eBook
Discover new ways to transform your favorite clothes using unexpected tie dye techniques, designs and patterns!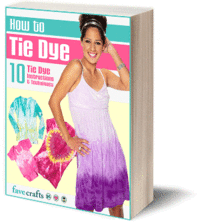 Once summer hits, there's nothing more fun than creating your own tie dye patterns. Our latest collection, How to Tie Dye: 10 Tie Dye Instructions & Techniques will help you learn the basics and discover techniques. In addition to learning how to make tie dye shirts, you'll discover ways to decorate onesies, bandanas and even a scarf. Tie dye instructions for crafts make great gifts, so be sure to save up a few of your creations and give them away to the ones you love. All you have to do is follow along with these tie dye instructions and you'll be off and running.
Kids and adults can work together to create fun and exciting new wearables, accessories and gifts. Tie dye patterns are inherently messy, so make sure you get outside or cover your space with protective plastic. After all, the only thing you want to stain in the clothes! You probably imagine the classic bullseye tie dye design when you picture a standard tie dye t-shirt, but we're here to show you that there are so many ways to learn how to tie dye. Using tie dye instructions and techniques such as shibori and crumple, you can create one-of-a-kind pieces. Be sure to save a copy of How to Tie Dye: 10 Tie Dye Instructions & Techniques - you'll want to refer to this printable roundup over and over again.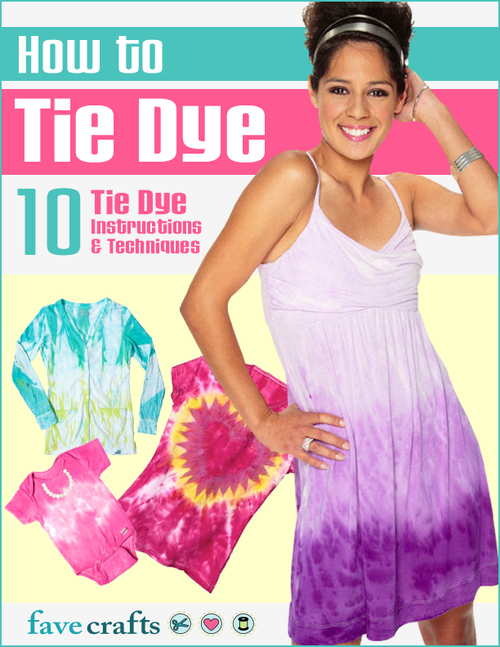 How to Tie Dye: 10 Tie Dye Instructions & Techniques free eBook
Table of Contents

Note from the Editors
Tie dye – it's not just meant for hippies! In fact, there are so many ways to incorporate cool tie dye instructions, patterns and designs into your favorite craft projects. Create decorated baby onesies, scarves and of course t-shirts using basic tie dye techniques – it's easier than you think.
How to Tie Dye: 10 Tie Dye Instructions & Techniques is filled with different types of tie dye patterns and techniques. This way, you'll never get bored or run out of ideas. You'll also find a variety of craft projects, so you can make things for yourself and give some handmade items away as gifts. Everyone loves tie dye crafts, so be sure to spread the love.
Tie dye is a fun family-friendly activity, so don't hesitate to include the kids in your crafty adventures. With a little help (and some junky clothes), kids can follow along with these simple tie dye instructions and create something that really stands out.
You can find more free craft projects, product reviews, and product giveaways at www.FaveCrafts.com.
Get crafting and creating with these projects to inspire you and your family and friends. Feel free to share this eBook, and be sure to sign up for our free eNewsletter to get handmade inspiration right in your inbox.
Sincerely,
The Editors of FaveCrafts.com


What's in this Free eBook
How to Make Tie Dye Shirts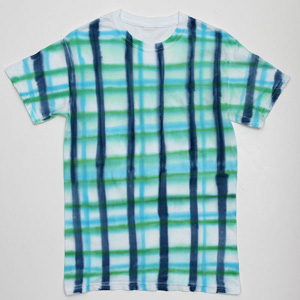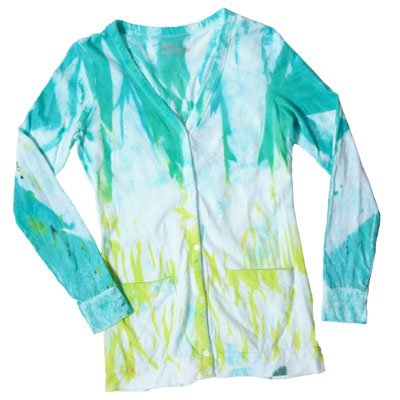 Impatient Plaid Tie Dye Tee (p. 5) - If you don't have a ton of time or are anxious to complete a project, follow along with these tie dye instructions. In no time at all, you'll have a finished tie dye design that you can wear with pride. This project may not look like your favorite tie dye patterns, but that's what makes it so exceptional.


Light & Bright Tie Dye Shirt (p. 15) - Using two different tie dye colors, you can create a one-of-a-kind work of art. Best of all, these tie dye instructions are super easy to follow. This is one of the least intimidating tie dye patterns there is, and you'll want to show off the end project as much as possible. Pick two similar colors for an understated look or choose two contrasting colors and show why tie dye designs are the best way to make a fashion statement.
Easy-To-Follow Tie Dye Instructions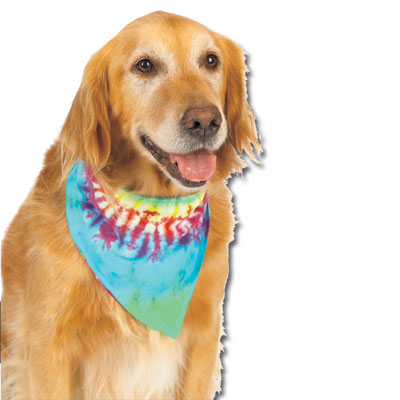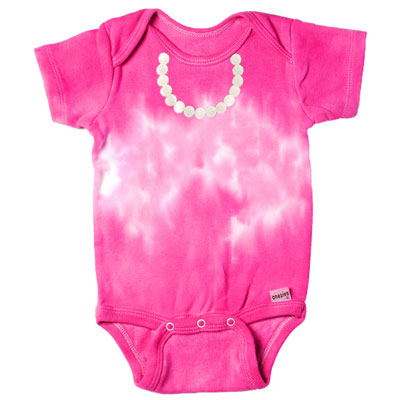 Tie Dye Dog Bandana (p. 7) - Humans love tie dye instructions and designs, but what about our furry friends? We can't leave them out of all the fun! After you've created some tie dye items for yourself, make a tie dye bandana that your dog can wear, too. This is a fun and easy DIY accessory that will help your pooch stand out at the park or on the street
Pink Baby Onesie (p. 17) - Tie dye instructions have never been this easy. If you want to learn how to tie dye and don't know where to get started, this is the perfect project for you. You only need one color of dye for this pattern, so there's no need to worry about messing up or bleeding colors. You can give this onesie as a baby shower gift or present it to a new mommy when her new bundle of joy arrives.
Unexpected Tie Dye Designs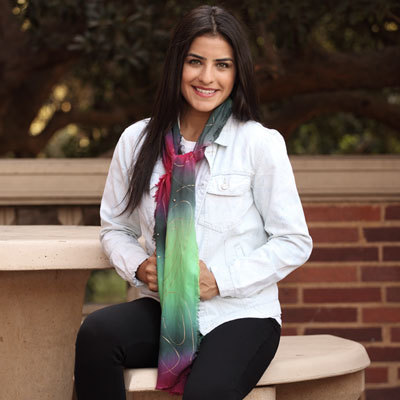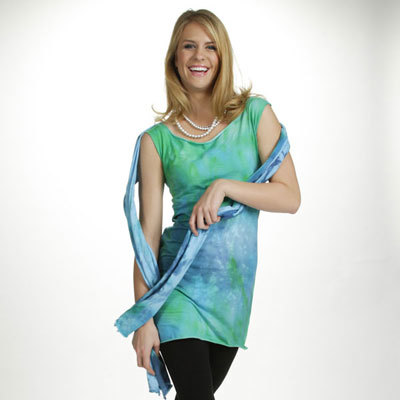 Anytime Tie Dye Scarf (p. 25) - A bright and colorful scarf can help you transform a plain outfit. Follow along with these tie dye instructions and learn why it's so much fun to make your own accessories. This scarf is light enough to wear when the weather warms up, but still substantial enough to keep you warm. Simply throw it around your neck and watch as heads start to turn.
Aqua Chic Tunic and Scarf (p. 21) - Learn how to tie dye a tunic and scarf set that everyone will love. The scarf and tunic can be worn individually, but they make the biggest statement when worn together. Follow these tie dye instructions and see why this project is actually really easy to make. Kids can get in on the fun and make their own version of this cool project.
Need Help Downloading?
You can easily download and print out each book for on-hand reference while crafting. For help downloading our eBooks, check out the FAQ here: How to Download our eBooks.

Don't Miss Our Other Free eBooks!
Be sure to check out our entire collection of eBooks. You'll find titles such as:
Sign Up for Our Free Newsletter
With your free copy of How to Tie Dye: 10 Tie Dye Instructions & Techniques, you can also subscribe to our Quick and Crafty newsletter to become part of the FaveCrafts community. In subscribing to the newsletter, you will receive:
Six weekly emails with free crafting patterns, tips, collection pages, videos and more + a weekly wrap-up.
Chances to win books and products from our weekly giveaways and contests.
New FREE patterns and eBooks made available to you throughout the year.
Access to our free pattern library full of over 1,000 of free crafting patterns.
The opportunity to share ideas and help others in the crafting community.
Filled with lots of tie dye projects and techniques that are great for all occasions, How to Tie Dye: 10 Tie Dye Instructions & Techniques is a great go-to guide for unexpected summer craft projects and family activities. The fun tie dye instructions and easy-to-understand techniques make this a must-have for anyone who loves DIY.

Your Recently Viewed Projects
Join our community of 5 million crafters!
Get free craft projects, exclusive partner offers, and more.
Thank You for Signing Up!
There was an issue signing you up. Please check your email address, and try again.