The Three Types of Pastels: Oil, Soft & Chalk
Learn about the three different types of pastels and which medium might be best for your next project!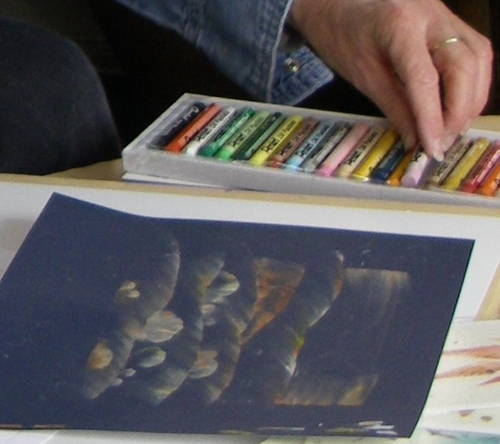 Getting Started in Pastels! What is the difference between Oil Pastels, Soft Pastels, and Chalk Pastels? Why you may wish to use one Pastel over another.

Pastels is a broad word for three completely different consistencies and makeup of Pastels, and all three are able to be used in different ways to achieve a variety of different artistic effects.

Oil Pastel, Soft Pastel, and Chalk Pastel, all are considered and used by many artists and enjoyed in an assortment of ways.
As we are tactile by nature one or the other, Oil, Soft, or Chalk Pastels, will have a certain feel that you will either gravitate to or reject. It is that simple. Only handling them, giving them a work out, and knowing what effect and final result you are trying to achieve will help you in your decision to use the one that resonates with you.

A great place to have your questions answered and to see Pastels at their best is to frequent craft shows, art openings and/or enroll in classes where the medium is being presented or actually used. Looking at the artistic style or presentational Art of the Artist Creative Instructor should be your first consideration. If you wish to make art that looks like theirs, you are in the right place.

Ask the Artist, you meet, specifically, what is the medium that they used to achieve the effect and go from there. Also see if your personalities mesh and you both feel comfortable interacting with one another on a student teacher level.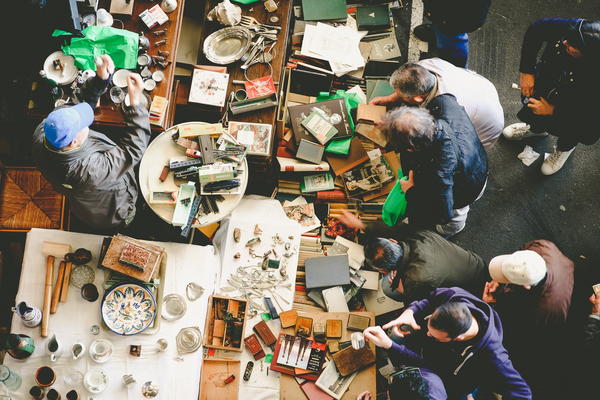 I have not personally worked with Soft Pastels; they were never in my realm to be working with them. To me, to the touch, they felt harder and stiffer and more difficult to work with then my experiences with Oil Pastels have been in comparison. My beliefs are that if I am to pursue Soft Pastel work, I would have to think too much to achieve the result I admired in someone else's art.

In Soft Pastels you consider the process and work differently and approach an art piece in a different manner, then you would in using Oil Pastels in the particular Smudge method, I have worked in, and enjoy. When working in Soft Pastel I see more extensive drawing skills are required in the pieces I have come to admire of other Artists renditions of realistic representation.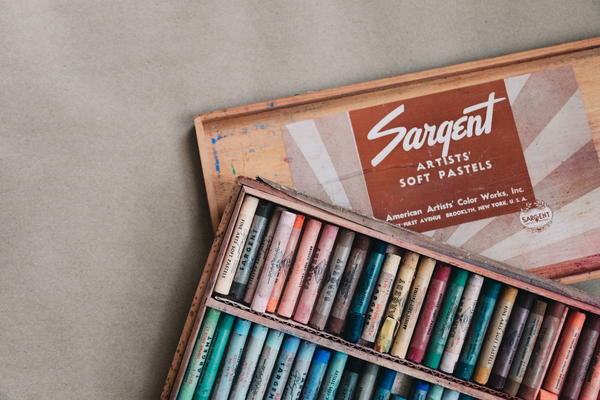 I can not fully speak or describe the true differences in any of the Pastels mentioned. It is again to be stated; that it is your desired results that will dictate the pastel medium that feels right and resonates with your individual preference in artistic style and final results.

I, myself, have gravitated primarily to the use of Oil Pastels.

Oil Pastels have a soft buttery consistency and express intense colors in a quick manner that excites me to create my art. Oil Pastels has the feel to the touch that I can handle and gives me the effect I am looking for and I am able to achieve in a short amount of time with success.
Oil Pastels and Soft Pastels
Painting with pastels is, in fact, painting with pure color; the pigments have lasting brilliance, when properly framed and cared for, a pastel painting is one of the most permanent of all mediums. There is no cracking, discoloring, or fading.

Both the soft pastel and oil pastel are made with pure pigment. They are equally permanent. The pure pigment is ground and mixed with a liquid binding solution to form a paste. The paste is then molded into sticks and allowed to dry. The pigments used in forming pastels are the same pigments used in making oil paints.

Oil pastels is made with oil and wax as a binder to the pigment, some oil pastels have more wax added then pigment and in the particular technique Oil Pastel Smudge, the more wax then pigment is a consideration and may not give you the result you are looking for, so be aware of that when purchasing your oil pastels.

You will not find any chalk in either soft or oil pastels.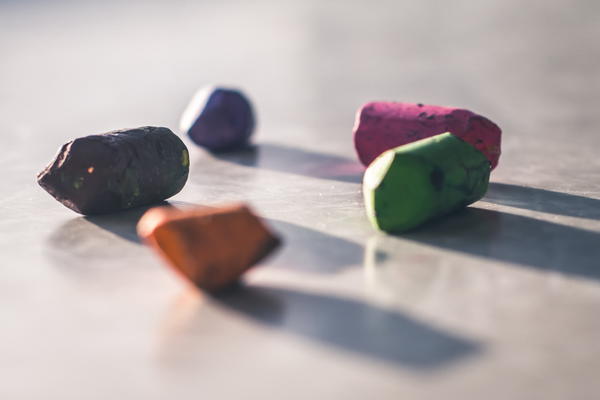 Chalk Pastels
Chalk pastels is not made with pure pigments but with limestone and color dyes.

Soft pastels and oil pastels are not referred to as chalk pastels. Working with Oil Pastels one color will blend into another color, that is my favorite part of creating a "Smudge!" There is no blending or smudging of colors with the use of chalk pastels, they are two very different mediums.

Chalk Pastels, on the other hand, are too limiting in effects, results, and messy, in a way, I personally wish to not deal with. They are great for a sidewalk piece of art, and even some works on paper have been achieved. The dust aspect - sends me in the other direction of: no thanks that medium is not for me. The tactile feel of Chalk, to my touch especially, is not there to pursue a dedicated study to the medium as well.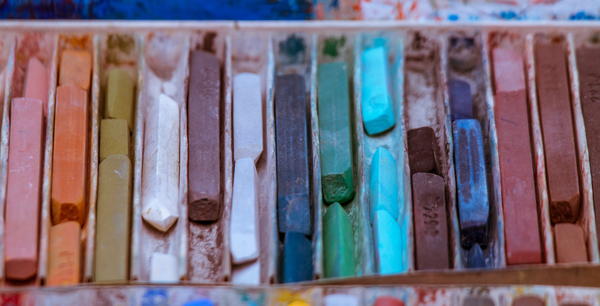 I have found that I am an artist that thrives with fast results in a more simplistic approach to the style of art I wish to achieve and create. Oil Pastels fills that void of for me. I know who I am in producing art and I will not take the time to work in a particular medium and to learning the skill set. I know my limitations.

For me it is the process that captures my interest, even more so, then the aspect of the final result to be achieved. Giving yourself the opportunity to try a variety of mediums gives you the knowledge to get you to where you wish to be when you are in the creative fever - so to speak. When I know the medium, have worked with it for sometime, and understand the method that will take me where I wish to go - I am there!

Come learn what a Smudge can do! Oil Pastel Smudge.com
Oil Pastel Smudge
The Artist/Designer/Inventor: Carol Foldvary-Anderson, varyCarol.com, OilPastelSmudge.com

Carol Foldvary-Anderson is a multi-award winning Artist who began her professional arts career in 1986 teaching Calligraphy Classes at Lake Tahoe Community College and in 1992 her "ColorPlay" Series of Abstract Expressionist Paintings, created with acrylic paints debut at the Valhalla Site in Lake Tahoe. In 2001 she was voted "Artist of the Year" for Carson City. Sierra Arts Foundation awarded her with a Professional Artist's' Grant in 2001, for her Gigantic Paper Sculptures. She is honorably know with the Nevada State Arts Council and chosen to create an Ornament for the White House. Fifteen illustrated souvenir mugs designed for San Francisco and the Bay area are her creations. She has illustrated works in Adult Coloring Books with Dover Publishing of New York and also FaveCrafts.com in designing five FREE downloadable Adult Coloring eBooks. She is a Sculptor, Painter, Calligrapher, Illustrator and Designer Member of the Association of Creative Industries, AFCI.

For 10 years she was the Artist in Residence and Director of the "Art for All Ages" program for the Tallac Association, South Lake Tahoe, CA, teaching "Oil Pastel Smudge" and other art projects to the many tourists and locals that frequented the historical site during the Summer months of July and August.

Carol went on to receive several Nevada State Arts Council Grants with her Oil Pastel Smudge technique. In 2017 AFCI had her present her technique to compete for $10,000 in the Ultimate Pitch sponsored by Michael's Crafts.

Foldvary-Anderson is also an Arts Educator offering a variety of art techniques and an Art Business lecture course.

To learn more about the artist please visit varyCarol.com

To see more work created by her and her students of Oil Pastel Smudge visit her site OilPastelSmudge.com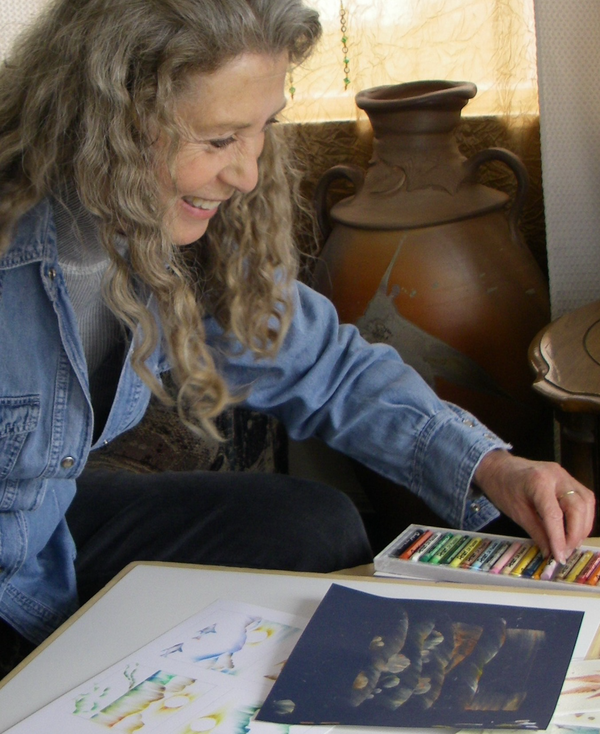 Your Recently Viewed Projects
Join our community of 5 million crafters!
Get free craft projects, exclusive partner offers, and more.
Thank You for Signing Up!
There was an issue signing you up. Please check your email address, and try again.