Scrapbook Layout Ideas: 5 Scrapbook Templates to Inspire
Precious memories deserve scrapbook pages that pop! Check out these template ideas to spark your creativity.
These scrapbook layout ideas are going to be a lifesaver when you need that little spark of inspiration to get started on your next page!

Picture it: You're flipping through photos from vacation. You've got them storted by day or by event. And then you hit that brick wall -- you can't figure out how to fit them all onto one scrapbook page!

I have this problem all the time. I get overly sentimental, and I can't bring myself to let go of some of my favorite photos. But in my experience, there's always a way to get those images in there, so you will have beautiful scrapbook pages that will last a lifetime.

The next time you need a little craft inspiration, consult the scrapbook layout templates below!
 
Scrapbooking Layout Tips and Tricks
Color Schemes: Color schemes are probably the most important part of creating a stunning and cohesive scrapbook page! For our templates below, we went with the FaveCrafts color scheme.
Photo Hierarchy: Having your images be all the same size and dimensions might look organized, but it doesn't usually look natural. Place the more important photos with more emotional value in the center and at the top of the page. Other related photos can be smaller or a different shape and placed around the main image. 
Variation: Scrapbook pages that have too many extra elements on the page can be distracting. But on the flip side, pages that are all images aren't fun to look at, and they don't do justice to those precious memories. Switch things up -- add stickers, get crafty with ribbon, or add some personality with quotes! This will make your pages pop and your memories last a lifetime.
Materials: Part of what makes scrapbooking so much fun is that you have something physical that you can hold and feel when you're done. That's something you just can't get with a photo you post on instagram.
Balancing Text and Images: As a general rule, having too much text is a great way to make a scrapbooking page... well, boring! Use text in moderation and be sure to not have one page that's mostly text. I'm personally a fan of using quotes for my copy. They're personal and they'll bring back great memories, just like the photos.
1. Vacation Memories Layout (Horizontal)
This layout is a classic. I use pages like this as "cornerstone" pages for my scrapbooks because they're a nice way to use those big images that really encapsulate a memory! These pages also make great introductory pages for different "chapters" of your scrapbook.

2. Cinema Layout (Vertical)
Fond memories don't have to always been from one specific event. This style of layout is not very image heavy, but it's a great way to collect those photos that don't seem to fit anywhere else into a page that is still memorable!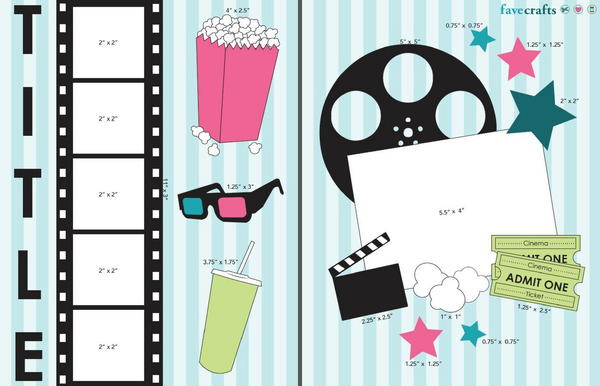 3. Minimalist Layout (Vertical)
This template is perfect for pages that you want to be clean and organized but still have some variety. Do you ever have those leftover photos that didn't quite make the cut for the main page but you just can't bring yourself to get rid of them? This template makes great, well organized supplementary pages, so you don't have to let that beautiful photography go to waste!

Personally, I'm a big fan of decorating these kinds of pages by pressing flowers or drying flowers and adding them to the page around the photos.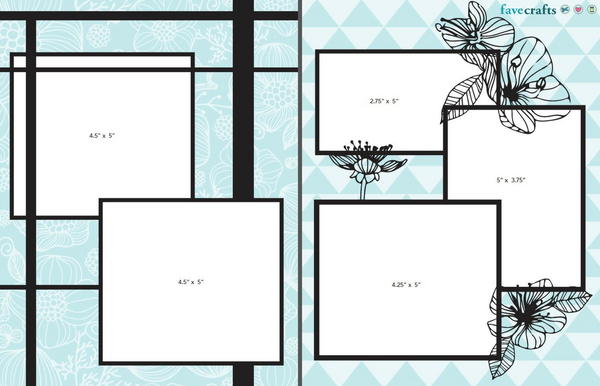 4. Natural Layout (Horizontal)
Break out the markers and colored pencils for this kind of layout! If you're the type who is artistically inclined and isn't afraid to color or paint on your scrapbook pages, this template is great for you. Sometimes the stickers, appliques, and construction paper just don't cut it. Get creative and decorate by hand!

5. Celebration Layout (Vertical)
This pages are great for quick and easy scrapbooking! There's a nice balance of text and images, which makes these pages great for those cherished memories. Plus there's plenty of room to decorate and get creative!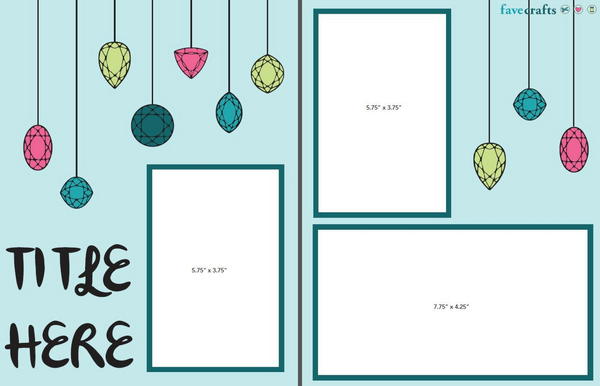 More Scrapbook Layouts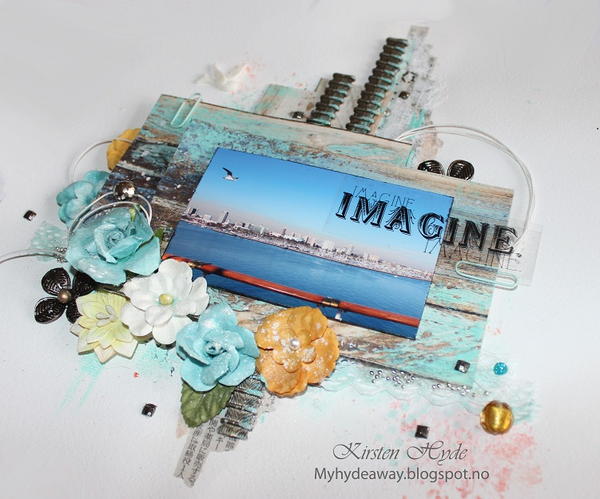 What's your favorite scrapbooking tip?
Let us know in the comments!
Your Recently Viewed Projects
Join our community of 5 million crafters!
Get free craft projects, exclusive partner offers, and more.
Thank You for Signing Up!
There was an issue signing you up. Please check your email address, and try again.