How to Clean Hardened Paint Brushes
You can learn how to restore paint brushes to new life with these methods.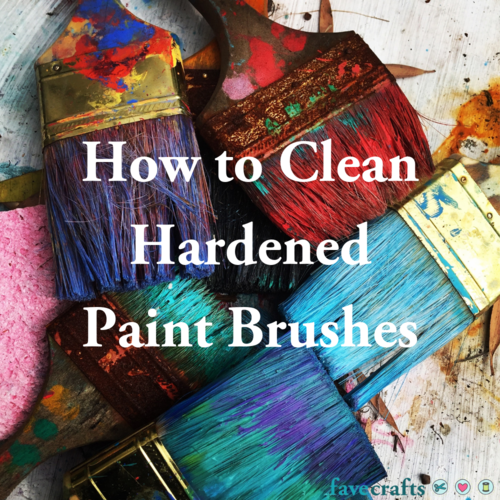 Learn how to clean hardened paint brushes with the tips found in this article. There are a variety of effective ways to clean paint brushes.

The bottom line?

The method you prefer will depend on what type of paint dried on the brushes, materials you already have on hand, how much money you're willing to spend, what smells are dealbreakers, and other factors. 

In my opinion, the best way to clean paint brushes is using fabric softener. This method is inexpensive, smells nice, and takes a shorter amount of time than some other methods. Solvent is the next best option since this product is designed for removing paint, but it is fragrant and probably requires a trip to the store. Read how to do these methods and more below!

If you love what you're reading, let us know by subscribing to our newsletter!

Subscribe to FaveCrafts
Methods for Cleaning Hardened Paint Brushes
Cleaning Paint Brushes with Fabric Softener
Before we begin, this method ONLY works with water based paints like acrylic or latex. For cleaning paintbrushes with oil based paints, jump to How to Clean Dried Oil Paint Brushes.

You only need a small amount of fabric softener. In fact, the ratio of fabric softener to water should be about 1:32. So, 1/8 cup fabric softener and 4 cups of water. Or, about half a cup of fabric softener and a gallon of water depending on how large the brushes or rollers are that you need to clean.

Fabric Softener Method:

For use with water based paints.
Remove excess paint from brush if possible.
Mix fabric softener and warm water in a bucket at a 1:32 ratio.
Begin swirling your paint brush in the mixture until paint starts to come off and sink to the bottom of the bucket.
Once clean, rinse off any remaining solution in the sink. Wipe on a paper towel when finished.
Let dry and store. Important: Let the brushes dry horizontally on a flat surface. Letting them dry upright causes water to seep into the handle, damaging the brush.
Tip:
Reshape the bristles before the brush dries.
Using fabric softener helps the overall life of the brush!
According to Better Homes and Gardens
, the more often you clean brushes with the softener solution, the better they get. The life of paintbrushes expands greatly with this trick!
Learn how to make your own
Easy Homemade Fabric Softener
with this article featured on DIYIdeaCenter.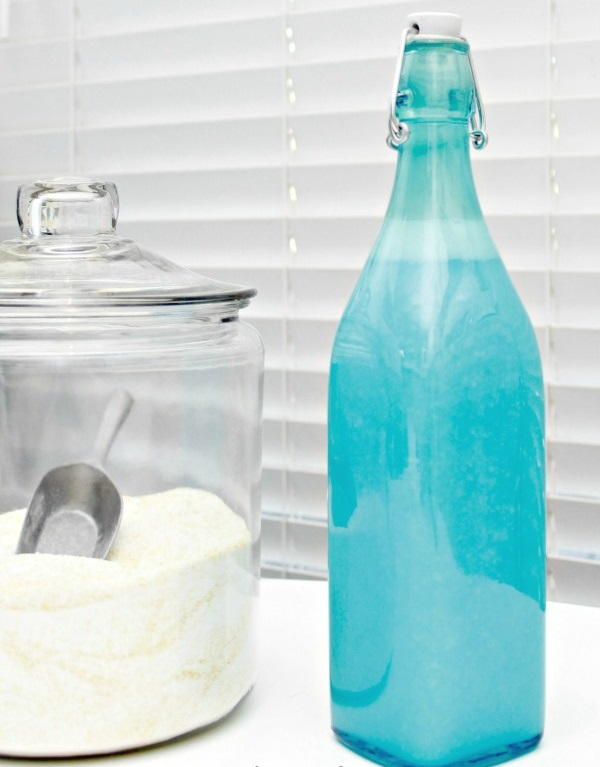 How to Clean Paint Brushes with Vinegar
You can use regular white vinegar or apple cider vinegar to clean your paint brushes. This might be the most inexpensive method, but it is more time consuming than using fabric softener. Just like that method, this is only safe for water-based paints since the method involves boiling the vinegar over an open flame. Learn how to do this effective method below.

White Vinegar Method:

For use with water based paints.
Pour white vinegar into a pot and bring it to a simmer or boil.
Once heated, place your brush in the hot vinegar.
Let sit for about 20 minutes.
Wash with warm, soapy water, and use your hands to remove the dried paint.
Rinse thorough and let dry horizontally on a flat surface.
Apple Cider Vinegar Method:

For use with water based paints.
Jennifer Allwood at
The Magic Brush
recommends apple cider vinegar.
Pour enough apple cider vinegar into a jar to coat the bristles of the brushes.
Let sit overnight.
Scrub out remaining paint. Rinse and let dry on a flat surface.
Bonus: Discover another
15 Uses of Vinegar
at CheapThriftyLiving.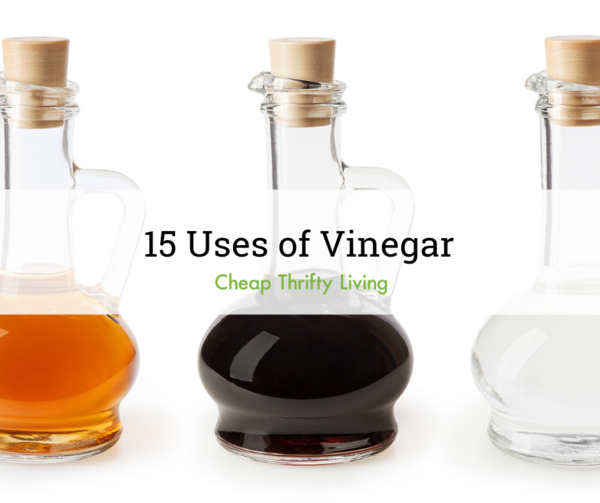 Clean Paint Brushes with Rubbing Alcohol
Dori Kennedy of Bridgewater, MA makes this suggestion for getting out that dry paint: "If you have paint brushes that are stiff because you accidentally let them dry with paint in them, simply dip them in some rubbing alcohol and they'll be as good as new."

An important note about this method: rubbing alcohol can dry out your paint brushes. It's important to follow up this step with a bar of moisturizing soap, as recommended by Your Decorative Painting Resource.
How to Clean Paint Brushes with Solvents
According to Kelly Marie at Instructables, this is the method most people have heard of, plus it's fast and effective. Unlike fabric softener or vinegar, you might not have solvent on hand, so this method likely requires a trip to the store. Solvents are also usually pricier than household items.

So long as you purchase the appropriate solvent or paint thinner for the paint you've used, this method works with oil or water based paints.

Cleaning oil paint brushes is a completely different process from water-based paint. The only thing that will get the oils out of your brushes is the appropriate solvent, such as turpentine or mineral spirits.
Remove excess paint from brush.
Pour a little solvent into a non-food container and swirl brush in solvent until all paint has come off.
Rinse any remaining solvent off the brush with water, then wipe on a paper towel. 
Reshape bristles and store brush horizontally to dry.
Most Importantly, Be Proactive.
Editor Toby Kuhnke explains: "If you wash them right after AND use soap, the paint brushes won't get stiff later on. The fibers will remain softer and more nimble, like they are with a new brush."

Wash your paint brushes using cold water; warm or hot water will help the paint set. A simple bar of regular or moisturizing soap will work for this purpose. Let them dry by laying them flat on a paper towel. Avoid storing upright while the paint brushes are drying because the water could seep into the handle and over time ruin the brush.
Your Recently Viewed Projects
Join our community of 5 million crafters!
Get free craft projects, exclusive partner offers, and more.
Thank You for Signing Up!
There was an issue signing you up. Please check your email address, and try again.