5 Homemade Gifts for Boyfriend He Actually Wants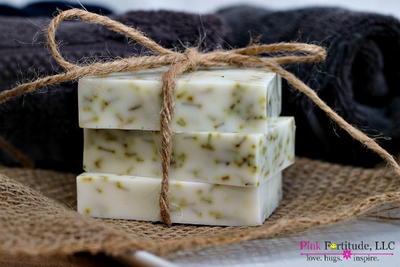 Whether you are searching for gift ideas for boyfriend birthdays or that special day in February, it can be difficult to find homemade gifts for boyfriend that he actually wants. Sure, he might smile and say thank you when you make him that totally chic DIY leather bracelet, but will he ever actually wear it? Finding out which DIY gifts for boyfriend that YOUR boyfriend will actually be into can be difficult. Some guys will be totally into cutesy ideas, but some are just a bit too manly to wear that scarf or matching t-shirt. No matter what kind of boyfriend you have, we have the gift ideas for boyfriend that he is going to be into. Scroll down and check out these 5 Homemade Gifts for Boyfriend He Actually Wants. Don't let this birthday, Valentine's Day, or Christmas be a flop. Make something your man will absolutely love. Not into these homemade gifts for boyfriends? Scroll down for a list of even more ideas to check out.

5 Homemade Gifts for Boyfriend He Actually Wants
If your man is into creepy, crawly horror movies, these gift ideas for boyfriend will be something he brags about to his friends. The Zombie Movie Gift Box combines your love for DIY with his obsession with the undead. These homemade gifts for boyfriend are easy to make and something he can cherish for a very long time. Nothing says I love you like letting him enjoy his favorite films in a brand new way.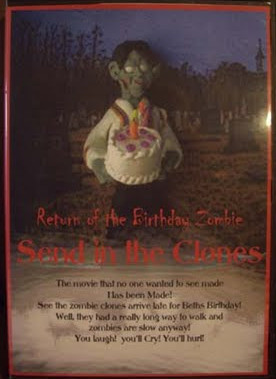 Materials:
DVD & DVD Case
Photos
Hole Punch
Glue
Double-sided craft tape
Card stock, any color
Scissors
Instructions:
Make copies of the DVD case. Make extras for good measure. Speaking of measuring, you'll need the measurements of the DVD case. This can be done easily by taking the paper out of the DVD cover and measuring it.

Just make sure that the collage will easily fold to slip into the DVD case, if you choose this option.

For the DVD, place a disc on your extra copy and trace around it. Cut the copy giving a bit of extra margin to trim. Now smear a thin coat of Aleene's Quick Dry Tacky Glue on the disc and put your cut image on it. Trim the edges with a craft knife and cut out the center hole.

Get another copy of the photo and cut loosely around the cake. Next use a double sided craft tape to stick the cake to a piece of card stock. Then cut the cake out and used a sticky craft dot to attach the cake to the image just below the hole.
No matter how hard you try to get your man to dress to impress, chances are his old stand-by is a plain old t-shirt. Show him you care by making homemade gifts for boyfriend that he will actually wear with these Nerdy Stenciled T-Shirts. Easily personalized with his favorite characters from Star Trek, Star Wars, the Avengers, etc., these homemade gifts for boyfriend allow him to sit comfy and express his love for all things nerdy.
Materials:
Plain t-Shirt
Fabric-safe Paint
Paint-applicator sponge
Freezer paper
Exacto Knife or cutting machine.
Instructions:
First decide on your design. I used a Silhouette Cameo to make my stencil, but you can make this project without a fancy cutting machine too. All you have to do is cut your design into a piece of freezer paper (shiny side down) and you'll have a stencil. If you're using the Silhouette, you can find any high-contrast jpeg image and turn it into a cut file using the trace tool. That's how I made the Chewbacca stencil. For the "I'm blogging this" stencil, I just cut using fonts I had downloaded onto my computer.

Once your stencil is made, iron it onto your T-shirt. The good thing about using freezer paper for stencils is that it will stay in place when you iron it (shiny side down!) but it's easy to peel off when you're done. Make sure you iron down all the corners and tiny strips that make up the details of the image.



After you iron the stencil, use your fabric paint to apply paint to the negative space in the stencil. Wait about an hour between coats of paint (or follow the directions on your paint bottle), and let dry over night.





When the paint is dry, peel back your freezer paper, and your shirt is done!
---

Find even more geeky gifts for you guy in our collection of 23 Geeky Gifts for Nerds. You are sure to find plenty of homemade gift ideas for boyfriend in this collection.
---
A list of homemade gifts for boyfriend would not be complete with something absolutely yummy. Men think with their stomachs most of the time, so why not sate your sweetie's love of sweets with this chocolate masterpiece? These Giant Oreos (also known as Whoopie Pies) are a test-kitchen recipe tested yummy treat that he is sure to love. These giant oreos will have him begging for more.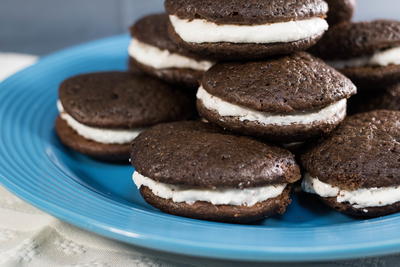 Ingredients:
2 cup flour
1/4 teaspoon salt
1 teaspoon baking soda
1/3 cup unsweetened cocoa powder
1 cup sugar
3/4 cup organic milk
1 teaspoon vanilla
1 egg
1/3 cup melted butter
For Filling:
4 tablespoon butter
1/2 cup sugar
1 cup marshmallow fluff
1 teaspoon vanilla
Instructions:
Preheat oven to 350º F. Line two cookie sheets with foil or parchment paper.

Sift flour, salt, soda, and cocoa together in a mixing bowl. With machine running on low, add sugar, then butter until well mixed. Add egg, milk, and vanilla and mix well 1 minute, making sure not to overbeat.

Use a small ice cream scoop (size #2) to dip batter onto cookie sheets, leaving room between for cookies to spread when baking. Bake about 10 minutes, turning bake pans front to back halfway through the baking time. Cool in the pans set on wire racks until completely cooled.

While cookies bake, beat butter and sugar with an electric mixer until sugar is completely dissolved, about 2 minutes. Add marshmallow fluff and mix well, scraping bottom and sides of the bowl twice.

When cookies are cool, carefully lift off the cookie sheet with a wide spatula and spread the bottom of a cookie with about 1 tablespoon of the filling, then press another cookie against the filling to make a sandwich. Repeat with remaining cookies and filling.
Boyfriends love beer. It is pretty much a scientific fact. That's why these homemade gifts for boyfriend might be the best idea on this list. These easy beer bottle holders show off his love of hops and have a seriously manly edge to them. Let's be honest, he might not never use that cute beer bottle cozy, but this craft is going to be his new fave!
Materials:
Generation Green Glass Cutter
1 Beer Bottle – 0.355 liter
Two Part Epoxy
Instructions:
Read and carefully following the instructions contained within the Generation Green (g2) bottle cutter manual.

Cover the work area with craft or newspaper.

Measure 0.75" up from the bottom of the bottle and mark with a Sharpie®.

Using the bottle cutter, score and separate where indicated. The bottom of the bottle will become the base/foot of the beer glass and the top of the bottle, when turned upside-down will become the beverage holding part of the beer glass.

Mask off around all cut edges of the glass leaving approximately 1/8" between the cut end and the edge of the tape. This will prevent unnecessary scratching of the glass surface during the smoothing process. Smooth the rough edges as instructed in the bottle cutter manual. Remove tape after smoothing and rinse and dry glass pieces.

Following manufacturer's instructions, apply a bead of two part epoxy around the lip of the neck. Place it, lip down into the center of the base. Hold until epoxy is set.

Once the epoxy has dried completely. Clean your new beer glass and tuck it, along with a few favorite brews into a decorative basket. Makes a great house warming gift too!
---
Looking for Valentine's Day gifts for your guy? Check out our extensive list of over 72 Valentine's Day Ideas for Boyfriend. There's something for every type of man on this list. If you didn't find gifts for boyfriend ideas you love here, you are sure to find one over there.
---
Homemade gifts for boyfriend that help your man man the grill are popular for a reason! Your dude probably loves cooking a nice, rare steak out on the grill and he needs the apparel to make that happen. This Camouflage Tie-Dye Apron shows you how to tie dye in a manly way. Just grab some nature-insirped greens and browns and get to tying and dyeing!
Materials:
Aleene's® Fabric Fusion™ Permanent Dry Cleanable Fabric Adhesive™
Tulip® Sticky Fabric Stencils™

23277 Numbers
23565 ABC's

Tulip® One-Step Tie-Dye Kits
Camo Colors
Tulip® Soft Fabric Paint™
Plastic garbage bag
Foil
Canvas apron, adult
Scissors
Low tack masking tape
Cosmetic sponge
Steam iron
Bandana, black
White tee shirt, youth
Instructions:
Wet apron and shirt. Wring dry. Or, wash in washer with no soap and run through spin cycle. Do not dry.

Cover work surface with garbage bag. Wearing gloves from kit, fill dye bottles with water to line indicated. Shake each bottle to thoroughly mix dye.

Place apron and shirt onto work surface. Smooth apron with hands.

To create bull's eye design on shirt, pull up center of shirt. Wrap a rubber band tightly around fabric, 3" from end. Wrap another rubber band 3" below first. Lay onto work surface.

Squeeze brown dye onto part of shirt above first rubber band, turning and unfolding areas so dye penetrates inside. Squeeze olive onto section between rubber bands. Squeeze black onto remainder of shirt.

Leaving thin stripes of undyed areas between colors, squeeze olive lengthwise onto first third of apron, brown onto second third and black onto remainder.

Cover pieces with garbage bag. Let set for 4 to 6 hours. Wash in full load of water with a small amount of laundry soap and no fabric softener. Dry in dryer without softener sheet.

Iron apron smooth, using steam.

Cut desired letters and numbers from Sticky Fabric Stencils, leaving as much border as possible. Remove backing. Position letters and numbers onto bib of apron, running fingernail around edges to ensure a tight seal and trimming as needed to space evenly. Create an extended border around stencil and fill in any gaps between letters, using masking tape.

Squeeze a small puddle of Matte Ebony onto foil. Tap flat end of cosmetic sponge into paint. Pounce excess paint onto foil. Pounce paint into stencil, applying a thin, even coat. Remove stencil. Let dry.

Tie a knot at one corner of bandana. Apply a thick bead of Fabric Fusion to back of knot. Press into place on side of apron. Secure with masking tape until dry. Remove tape.
If you did not find the homemade gifts for boyfriend ideas you were looking for, consider check out these other DIY gift ideas for him.
Let us know:
What kind of homemade gifts for boyfriend does your dude love?
Your Recently Viewed Projects
Join our community of 5 million crafters!
Get free craft projects, exclusive partner offers, and more.
Thank You for Signing Up!
There was an issue signing you up. Please check your email address, and try again.