16 Zentangle Coloring Pages
These free Zentangle coloring pages feature everything from amazing animal designs to vibrant floral patterns and more!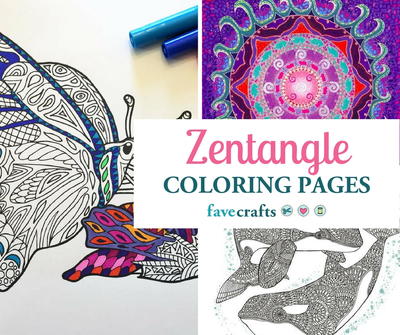 One of the best ways to decompress and relax is to intently focus on creating repetitive patterns. To achieve this, you have to step away from the outside world and keep your attention honed in on the movement of your writing utensils. These patterns can be simple, and they can be complex. The only thing that matters when crafting these unique designs is that you were singularly focused on making the pattern.

This process is called the Zentangle Method, and it's a style of design that's very popular with printable coloring pages. We've collected some of our favorite zentangle coloring pages below! Check out the free adult coloring pages below for stunning zentangle designs and intricate artwork you can shade in.

In the lists below, you'll find a variety of free Zentangle coloring pages that feature the Zentangle Method in a plethora of unique, fun, and relaxing ways. Within these printable coloring pages, you'll discover elegant, ornate, and jaw-dropping designs used to make magnificent creatures, beautiful floral patterns, and eye-catching mandalas. Each free coloring page is exciting, highly detailed, and original. These projects are so amazing that you'll have a difficult time deciding which coloring page you'll want to tackle first!
Table of Contents
Animal Zentangle Coloring Pages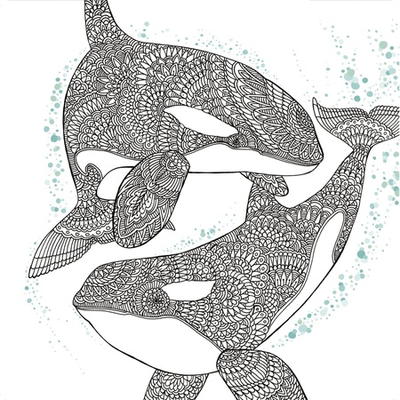 These Zentangle animals are some of the most amazing printable coloring pages that we've ever seen! The printable Zentangle patterns featured in this list have been used to make everything from aquatic creatures to mythical horses and every creature in between. With these unique designs, you could color a whole zoo of stunning animals. Each one of these highly detailed Zentangle coloring pages is so fun and relaxing to color. They would all make amazing pieces of home decor, too. With the right frame, these coloring pages would also be great decorative gifts for your friends and family. That lover of animals in your family will be amazed when you gift a vivid and beautifully colored spirit animal.


 
Hearts, Flowers, and Bugs Zentangle Coloring Pages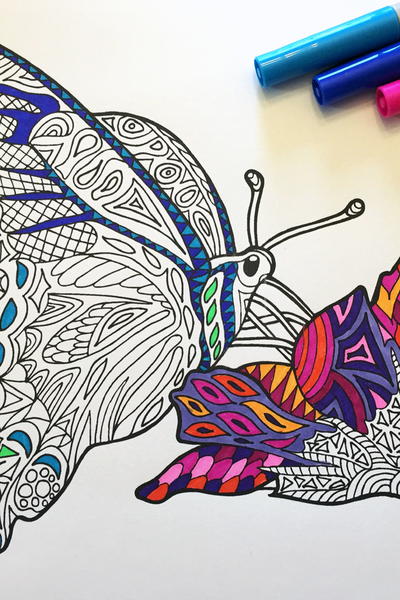 There is nothing more soothing than spending an evening in front of a crackling fire with some hot cocoa and a beautifully designed coloring page. With this list of printable coloring pages, you can explore a whole host of incredibly detailed patterns that are soothing and delightful! The Zentangle coloring pages in this section will let you embrace the tranquility of nature. This list is about the little bugs that make our world turn. It's about the delicate flowers, whose petals glimmer with sweet morning dew. It's about growth, new life, and rebirth. Much like the depictions on these Zentangle coloring pages, you will feel your spirits renewed with this collection of nature-themed projects. The best part about these free coloring pages is that each pattern featured in this list is so incredibly complex that you can keep coming back to these coloring pages over and over again. Each time you revisit one of these elegant flowers, you can create a whole new unique design that will be just as breathtaking as the last time you colored it. 
 
Mandala Zentangle Coloring Pages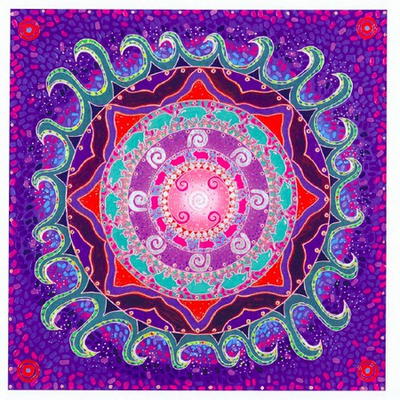 Not every mandala coloring page is a Zentangle, but every Zentangle can be used to create peaceful and gorgeous mandala designs. These printable coloring pages showcase what happens when you bring the art of Zentangle to the spiritual realm of mandala. You'll absolutely love the patterns and designs on these free coloring pages. They're perfect for decompressing after a long day at work, and they make fantastic decorative pieces for your home, too! Color, frame, and hang one of these Zentangle coloring pages in your home, and it will help create that ideal soothing atmosphere that you've been searching for. 
 
What amazing Zentangle coloring page designs would you like to see?
Your Recently Viewed Projects
Join our community of 5 million crafters!
Get free craft projects, exclusive partner offers, and more.
Thank You for Signing Up!
There was an issue signing you up. Please check your email address, and try again.